About RustProof Labs
RustProof Labs is a Colorado based Information Technology consulting firm specializing in secure data services. We help organizations effectively collect data which provides actional information to drive strategy.
At RustProof Labs, we love all things related to data and believe in life-long learning. We have a helpful and friendly company culture and enjoy working with a wide variety of clients.
Staff
Ryan Lambert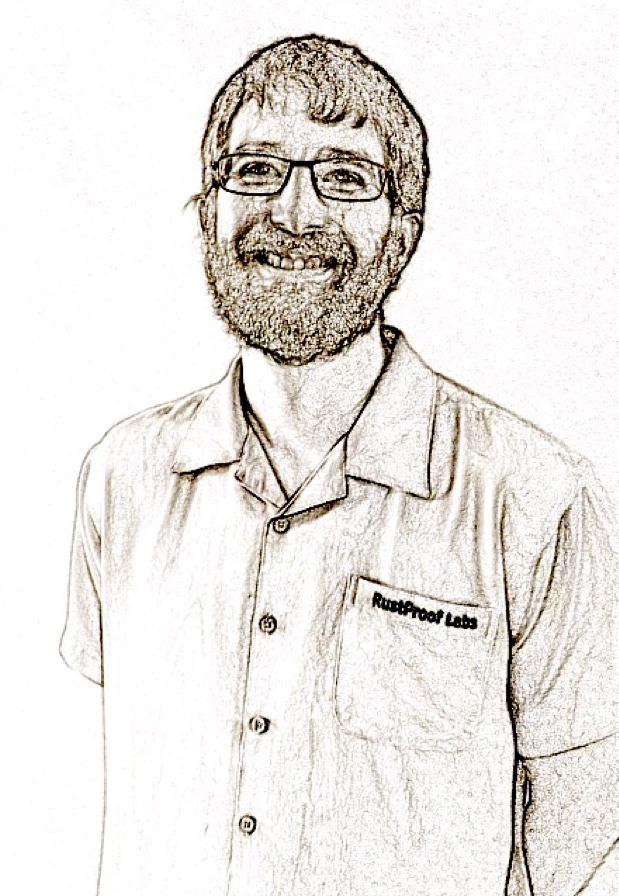 Owner / CEO
I started my technology-heavy career in 2003 working in the professional audio industry from an computing perspective. By 2008 I had become fully immersed in the world of databases, programming, and automating away teidous data-related tasks for the office. I am currently a Database Developer at a local community college.
In my free time I contribute to OpenStreetMaps, my profile is here . I also contribute to a few sites in the Stack Exchange network.
Kevin Reardon
Designer / Developer
Operating as a professional who practices combinatorial creativity , it has been a lifelong goal of mine to merge wide ranging interests and experiences into one cohesive skill set. Early in my career, I developed broad competencies in business management, project management, and customer relations. From there, I transitioned into teaching adults how to use computers and various software. Technical and creative writing have always been of interest to me and I have employed these talents in multiple projects. Beyond the written word, I have extensive experience in photography and graphic design, as well as shooting and editing video. I look forward to more opportunities at RustProof Labs to combine all of my existing capabilities and resource into innovative possibilities.
Advisory Board
The RustProof Labs Advisory Board ensures the Company remains true to our mission, industry and communities. The board meets semi-annually on a formal basis and any other time during the year when their expertise is required.